Update: Body Found As Deputies Search for Missing Teen
Friday, August 1, 2014
By: Matthew Peddie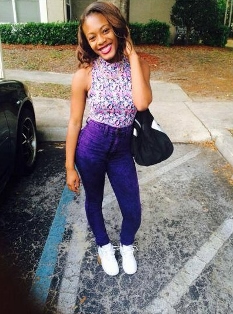 August 1st, 2014 | WMFE, Orlando- A body has been found close to where Orange County Sheriff's deputies have been searching for a missing teenager.
The Sheriff's Office says a member of the public found the body Friday morning in a wooded area near Reunion.
The decomposed body was discovered off Osceola Polk Line Road between Reunion and Championsgate near I-4.
Authorities have not identified the body as that of 16-year-old Alexandria Chery.
OCSO Captain Angelo Nieves told reporters that detectives are continuing to search for evidence.
"This is an active and ongoing investigation," he said.
"No-one has been charged in this case yet. So we still want to make sure that all of the information that is available to our detectives for their process, their investigative efforts in the coming days, are sound and available to them."
Olympic High School student Alexandria Chery was last seen at her home in Hawthorne Hills Place on Monday morning.
Chery told her mother she was feeling unwell and would stay home for the day.
Her mother's boyfriend, Sanel Saint Simon has been arrested for providing false information and destruction of evidence.
The OCSO Emergency Response team and marine unit have been searching for the teenager in Orange and Polk Counties.