Intersection | Henry Flagler's Impact on Florida
Tuesday, July 15, 2014
By: Brendan Byrne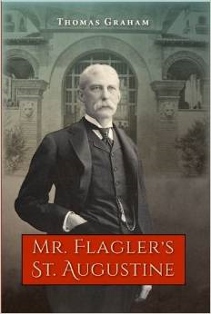 July 15, 2014 | WMFE, Orlando - Henry Flagler made his fortunes in founding Standard Oil along with John D. Rockefeller, but his legacy lives on along the Atlantic Coast.

Flagler spent the second half of his career turning St. Augustine, the Nation's oldest city, into a vacation destination for the county's rich and elite.
In his new book "Mr. Flagler's St. Augustine," historian Thomas Graham makes a detailed examination of Henry Flagler's world as he transformed the Florida frontier into a destination through rail and upscale hotels. 90.7's Matthew Peddie speaks to him about Flagler's impact on the State of Florida and the legacy he left behind.