Apopka Residents Go to the Polls Tuesday
Monday, March 10, 2014
By: Matthew Peddie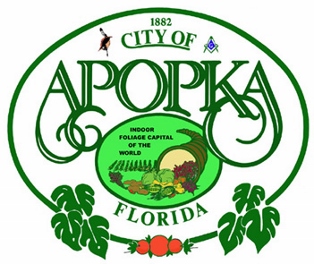 March 10th, 2014 | WMFE, Orlando- Apopka's mayor, 93 year old John Land will find out Tuesday whether residents want him back for a 20th term.
Land faces three challengers: Glen Chancy, Joe Kilsheimer and Gregg Phillips.
Chancy is campaigning to rid the city of red light cameras, and Kilsheimer's campaign platform includes term limits for elected officials and boosting Apopka's image as an ecotourism destination.
Out of Apopka's 26,477 registered voters, 6,230 voters requested absentee ballots.
That came as a surprise to 90.7 political commentator Dick Batchelor.
"This absentee ballot request frankly surprises me, I didn't know there were that many votes in Apopka, but I didn't know there were that many absentee ballots requested," says Batchelor.
He says Land will still be a tough candidate to beat.
"I don't know if he's in trouble for two reasons, one he's been there a very very long time and doing what seems to be a very good job, and secondly most people don't care in those elections I don't think."
Batchelor says the turn-out for municipal elections is typically low, which should help Land, who was first elected in 1949.
Other elections taking place Tuesday include the primary in Florida House District 44 with Republicans Eric Eisnaugle and Vicky Bell vying to take the seat left vacant by Steve Precourt.