Fishkind Commentary | Could Florida's Budget Surplus Spur Job Growth?
Tuesday, September 17, 2013
By: Nicole Creston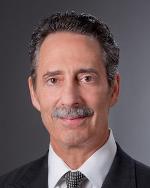 September 17th, 2013 | WMFE - As Florida anticipates an $846 million budget surplus for the 2014-2015 fiscal year, Governor Rick Scott has been traveling the state to drum up support for tax cuts. Scott says his $500 million tax cut package will promote job creation. Economic analyst Hank Fishkind took a close look at the state budget numbers and Governor Scott's plan.
[Image: Hank Fishkind]

Dr. Fishkind tells 90.7's Nicole Creston that he agrees some of the tax and fee cuts will be good for job growth, but he thinks some strategic spending would help, too.