Slate Set for Central Florida Legislative Races
Wednesday, August 15, 2012
By: Tom Parkinson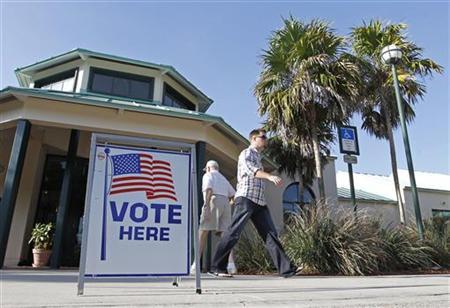 August 15, 2012 | WMFE - Voters in Central Florida have chosen their parties candidates to run in a number of State Legislative races.
Three-term state House Representative Geraldine Thompson won the Democratic primary for the newly drawn State Senate District 12. She took 56 percent of the vote to defeat political newcomer Victoria Siplin. The wife of term limited State Sen. Gary Siplin garnered 44 percent. Thompson will face Republican candidate Fritz Jackson Seide in the general election.
In Seminole County's House District 29, incumbent Rep Chris Dorworth, bested three opponents to win his spot on the November ballot. Fellow Republicans have already selected Dorworth to be House Speaker in 2014. He took 58 percent of the vote. His closest challenger, Seminole County GOP Treasurer John Moffitt, won 33 percent. Dorworth will fight to hold on to his House against seat Democratic attorney Michael Clelland in November.
In Eastern Orange County's District 49, Democrats chose community activist Joe Saunders over attorney Shayan Elahi by a margin of 65 to 35 percent. Saunders is State Field Director for the gay rights group Equality Florida. If successful, he could be the first openly gay member of the state House although another openly gay House candidate, David Richardson, also won Tuesday in Miami-Dade County.
On the Republican side in District 49, health care executive Marco Peña narrowly defeated Colonial High School coach Rene Plasencia by a margin of 52 to 48 percent.
Saunders and Peña will face off in the November general election. Both candidates collected large amounts of campaign cash and high profile supporters. Orlando Mayor Buddy Dyer endorsed Saunders and former Gov.Jeb Bush threw his support behind Peña.