Intersection Segment | Solar in the Sunshine State
Wednesday, August 31, 2011
By: Amy Green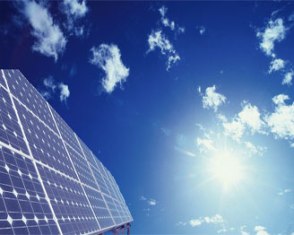 August 31, 2011| Florida is known for its sunny weather. Melbourne-based National Solar Power announced plans this month to build a $1.5 billion solar energy farm in the Sunshine State. The company bills the farm as the world's largest. This week on Intersection, 90.7's Mark Simpson talked with Florida Power & Light solar energy expert Buck Martinez and Stetson University environmental science director Tony Abbott about whether the farm is part of a new expansion of the solar industry in Florida. James Fenton, director of the Florida Solar Energy Center at the University of Central Florida, started the conversation by explaining how Florida's solar output compares with other states'.