Intersection: Inside the Interim Government of Kyrgyzstan
Tuesday, April 13, 2010
By: Mark Simpson
April 13, 2010: Stetson political scientist Eugene Huskey talks about his friendship with the new head of Kyrgyzstan's interim government Roza Otunbayeva. Plus a look at the Florida Film Festival with Henry Maldonado.
Stetson University Political Scientist Eugene Huskey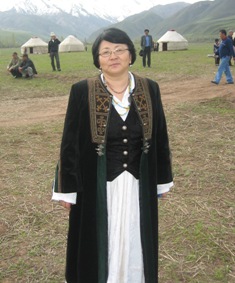 Kyrgyzstan's Interim leader Roza Otunbayeva

Click here to listen to story.